AKC GCHG CH CSG, FCI Intl Mex PanAm CH, UKC MBIS CH
Carlin ScoutOut Black To The Future
BCAT RATI RATN SBN SIN FDC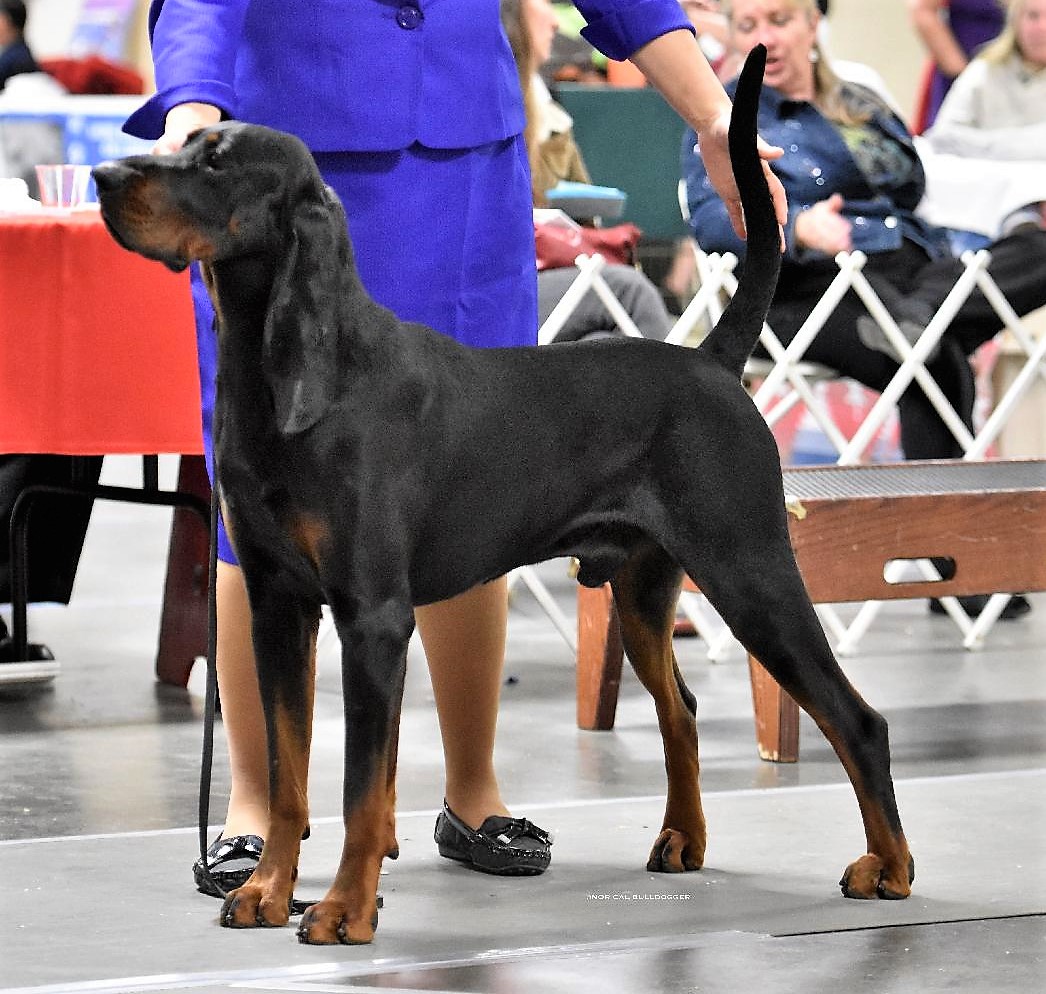 OWNERS: Traci A Mitchell & Amanda M Pillow
BREEDERS: Traci A Mitchell & Amanda M Pillow & Emily McCarthy
CALL NAME: McFly
12/12/2013 -

McFly was a standout from the beginning and was shown sparingly as we wanted to take him to the 2015 AB&TCC National as a class dog. He was entered at a two show weekend in December 2014 to get some ring experience in preparation for the National, at the end of the weekend he had won Best of Breed over 4 Specials each day for a total of 8 points. He was now up to 14 points and 4 majors in just 3 weekends total. He was shown only on the 2015 National Day winning Winners Dog, Best of Winners, and Best in Sweepstakes, finishing his Championship with 5 Major wins. The following month and his first time in the ring as a Special he won Best of Breed and his first Group placement. On May 30, 2015 he finished his Grand Championship. In October 2015 he was awarded his Bronze Grand Championship, on May 30, 2016 he was awarded his Silver Grand Champion and recently as a Veteran he was awarded his Gold Grand Champion.

His conformation highlights include:
2015 #1 Black and Tan Coonhound breed
21 Group placements including 5 Group 1st
3 times National Award of Merit
Best Scent Hound in Show
Best in Show Sweepstakes
On the Bench he has won multiple Male Best In Shows and Overall Best in Shows to finish his Bench titles. After spending a few years as our house pet and with a Nationwide stay at home order we decided to have some fun and see if McFly would enjoy companion and performance events. Much to our surprise he loved it!

His Performance and Companion highlights include:
6 Titles Ė BCAT RATI RATN SBN SIN FDC
AKC Achiever Dog
AKC B.A.R.K. participant
He has proven himself as a sire with only 2 litters he has produced 2 Group placers. a National BOS winner, 3 Winners Dog/Best of Winners, 2 time Winners Bitch, a Westminster Best of Breed Winner, 2 National Best in Sweepstakes winners, and Grand Futurity winner. He has also won multiple Specialty Stud Dog classes with his progeny.

To top off his list of achievements he has been shown in foreign Countries and won the FCI titles - Intíl CH, Mex CH, and PanAm CH with multiple FCI Group placements and Group wins. He is also a UKC Multi Best In Show Champion.


Page created 6/20/2022 by esa